Private Land Red Stag and Elk Hunts
View our Private Land Red Stag and Bull Elk Hunts
One of the biggest advantages of hunting on private land in New Zealand is the world-leading quality of our stag heads. A big part of this stems from the knowledge gained in the management of deer, gained from our experience in the development of our deer farming industry. As well as the introduction of good genetics into our wild deer populations to produce heart stopping monster red stags.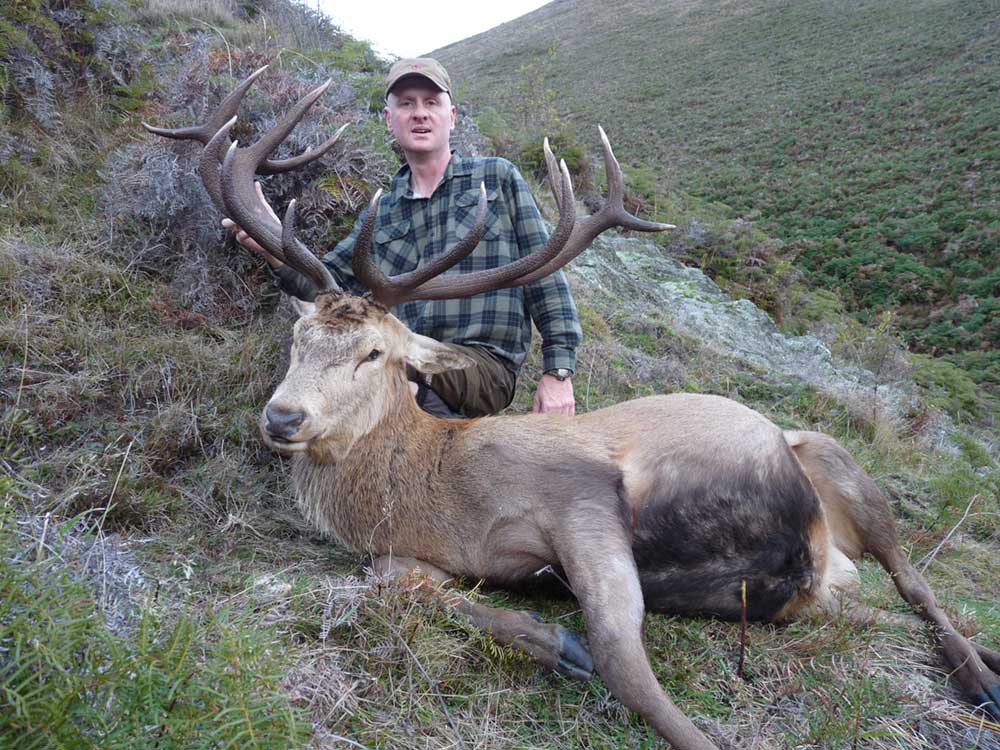 Unlike crown land where the big stags have to survive hunting pressure from not only other recreational foot hunters 365 days of the year, but also from fluctuational commercial venison harvesting of wild deer by helicopters (WARO). While I have had some limited success hunting on crown land in the mountains. Success has been inconsistent largely due to the activities or WARO.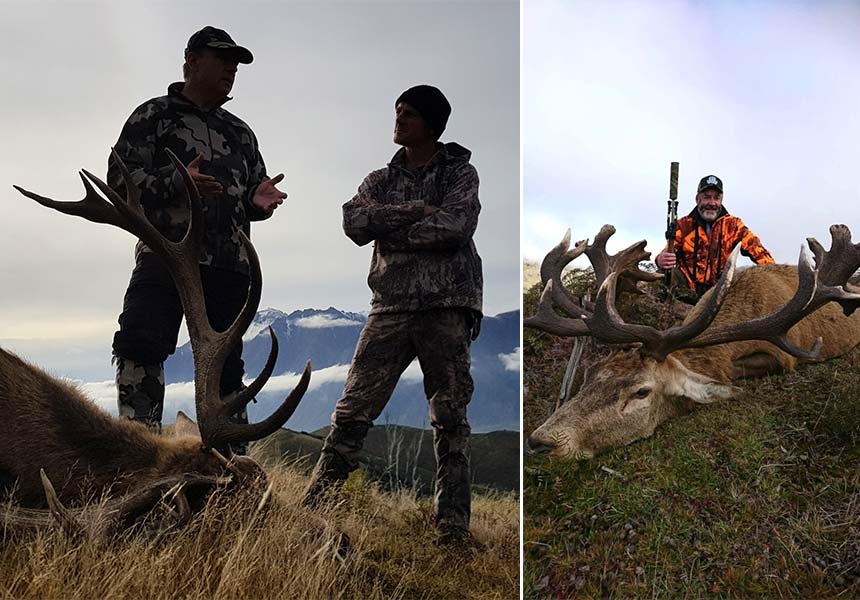 Free-ranging SCI Silver Class stags: 330-369 SCI
We offer the opportunity to hunt on a number of renowned properties in the South Island with spectacular views to boot. Hunt from a lodge or cabin in comfort. The properties we hunt are well tracked, making this type of hunt suitable for hunters of all levels of fitness.
Other Stags on offer here are Bronze Medal 280 – 329 SCI and Managements stags 200-279 SCI and of 12 points or less.
Gold Medal Red Stags
330-450 SCI. Due to their high value, all gold medal stags are estate hunts. Gold medal red stags are broken up into 4 categories Gold 370-380 SCI , Premium Gold 381-400 SCI , Super Gold 401-420, Super Gold 421-450 SCI. The quality of the stags on offer depends on availability at the time and often means a trip to different properties if you're after obtaining something in particular.
---
Bull Elk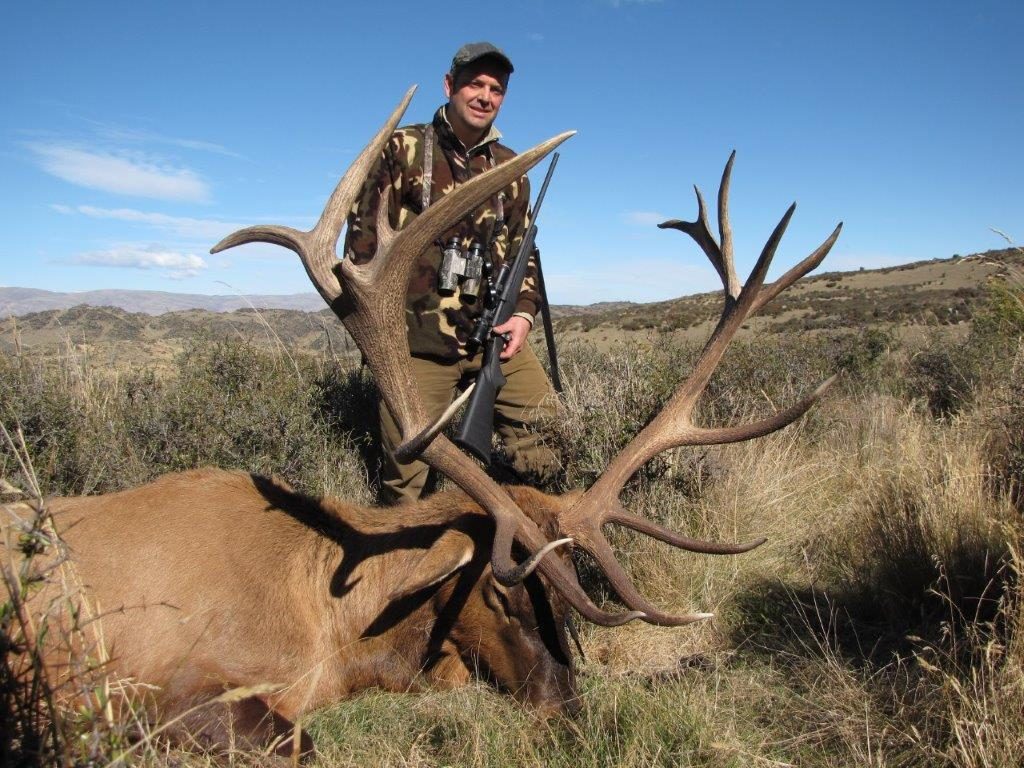 Elk were introduced into New Zealand in 1905 from North America and released into the wild mountainous range of Fiordland in the South Island by the New Zealand Tourist Department. Elk or Wapiti as they are more commonly referred to here in New Zealand are closely related to red deer and as they cohabit the same territory, they have been known to regularly interbreed.
Combined that with the poor management of the herd during the 1970's and early 1980's during the height of the venison recovery and live capture era, both problems have contributed to a huge decline in trophy quality in our wild herd. Nowadays, at best you could hope for is a representative head, of something with elk-like characteristics. In recent times Management of the wild herd has improved with the help of the established of the Wapiti foundation, but improvements have been slow and it has been many years since a bull of any significance has been taken from this herd. Applications to hunt this herd during the rut are through a ballot process and applications are made through the DoC office in Te Anau.
Each year hundreds of applications are made to hunt this herd, in what I would describe as, the most rugged and inhospitable part of our country. Should you happen to be successful in the ballot and need a guide, I will be happy to guide you.
However, if trophy quality is a more priority and time is of a premium, then your best bet is an estate hunt. We have access to a property with fantastic jaw dropping trophy animals. Like the Gold Medal Red Stags, the trophy fee is based on the SCI score, starting at 320 SCI going up to 500 plus SCI. Hunt from a cabin in comfort and the country suitable for all levels of fitness. The property is high country grass lands with good access.